Growing pepper plants
You determine the perfect pepper plant.
Then we take care of the perfect planting balance during cultivation. We look together at the cultivation strategy, sowing date and delivery date, after which we ultimately arrive at a desired end product.
Growth process of the sweet pepper plant
We grow a sweet pepper plant by working with high-quality products. In addition, we selectively anticipate the growth process. By using hybrid lighting, ebb and flow floors, underfloor heating and assimilation lighting, we ensure uniform delivery. WPK has 45 departments, in which we create the optimum climate for the sweet pepper plant. Together with the customer, we then work towards the right delivery date.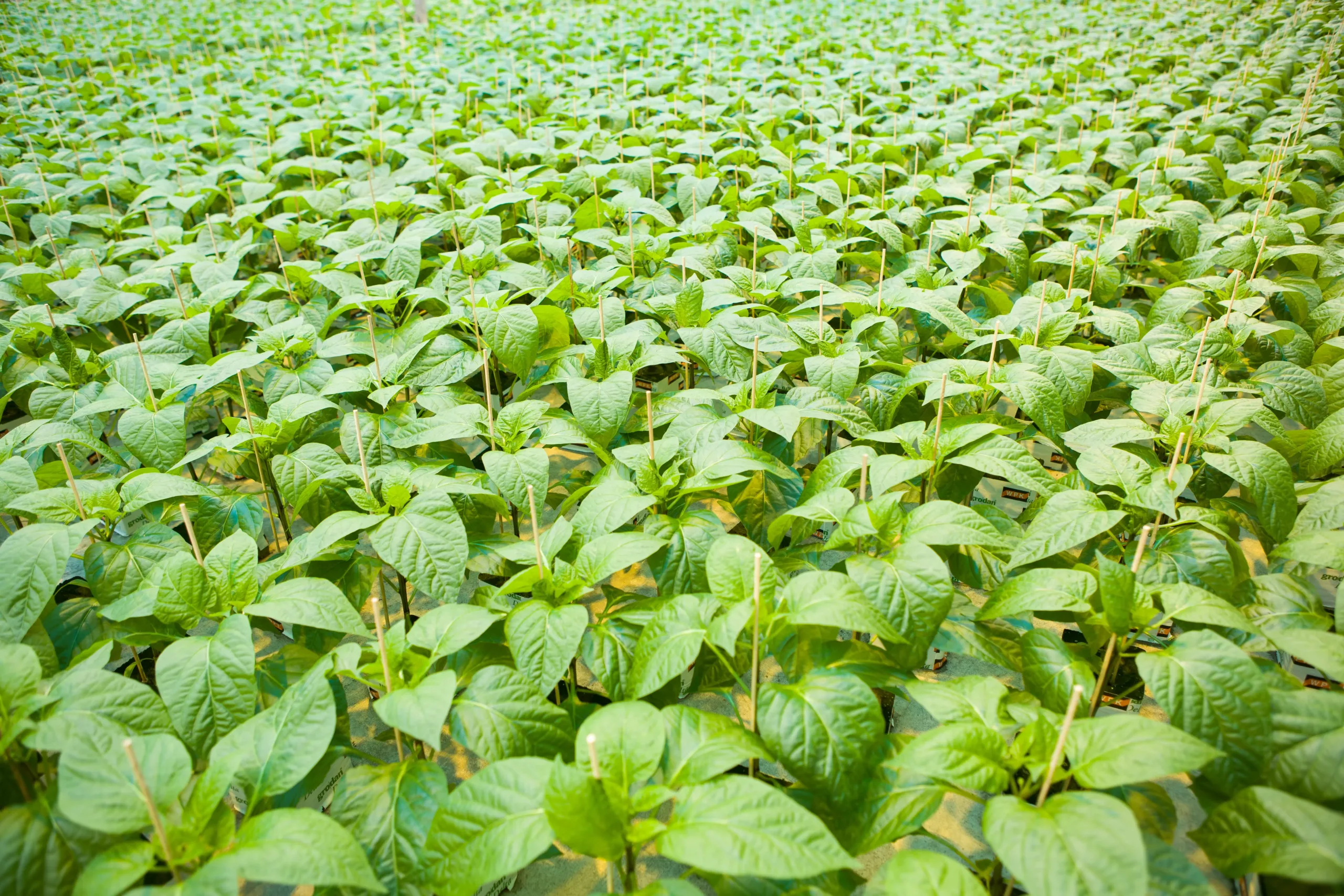 Grading and uniformity
Most sweet peppers are fairly similar. This is due to good monitoring of the growth process and responding to needs. All seedlings are sorted by size by our 3D grader. We do this to transplant the desired pepper plant with the right content. In addition, this ensures uniformity of delivery.