Growing tomato plants
One of our specialties
WPK is a specialist when it comes to growing tomato plants. We at WPK are therefore proud to count a large group of tomato growers among our loyal customers. Where expertise and quality are of paramount importance.
Traditional growing
From November to the end of March, we grow the starting material for traditional tomato cultivation. Our sites are equipped with ebb and flow floors and assimilation lighting of 6,000 lux. In addition, part of our cultivation area has hybrid lighting. Thanks to our data-driven cultivation methods, we can ensure that the plants are ready for planting at the right time.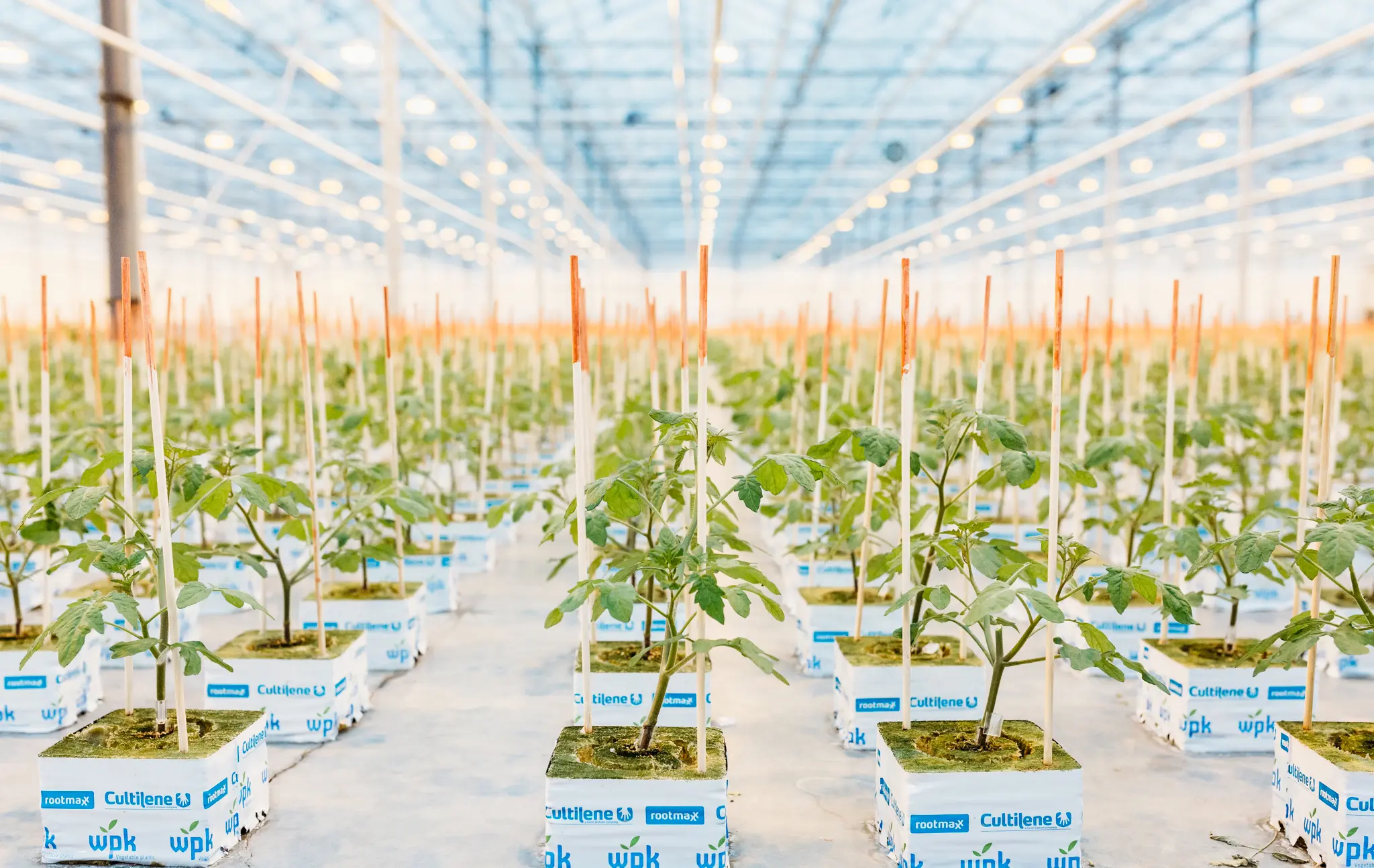 Illuminated propagation
With the advent of lighting in tomato production, the period for propagation of starting material has shifted to August to October.( Assuming conventional conditions) With our extensive experience and our own developed growth model, we can meet all our customers' needs. Moreover, we have expertise in supplying flowering tomato plants already pollinated by bumblebees at our cultivation sites.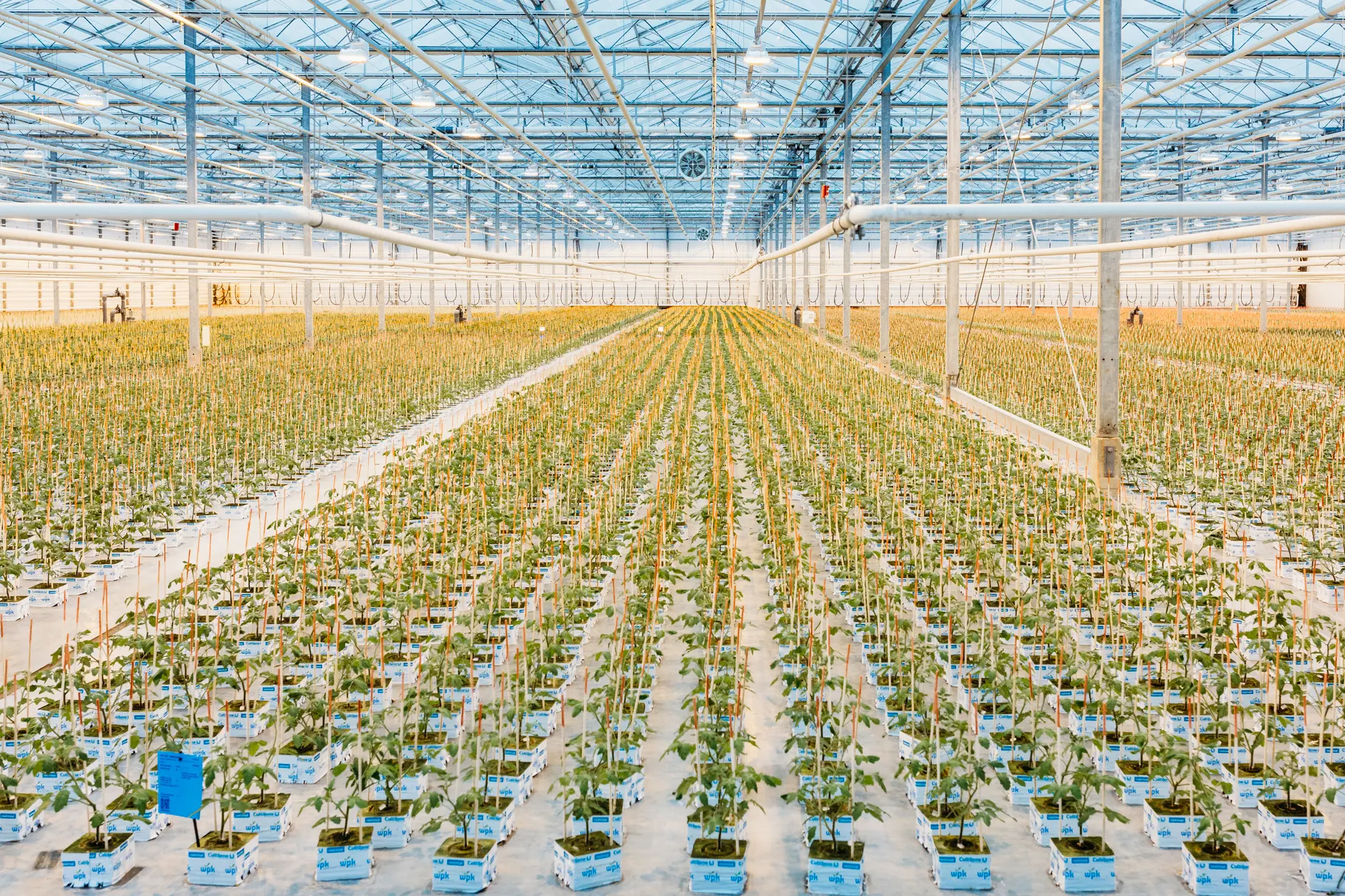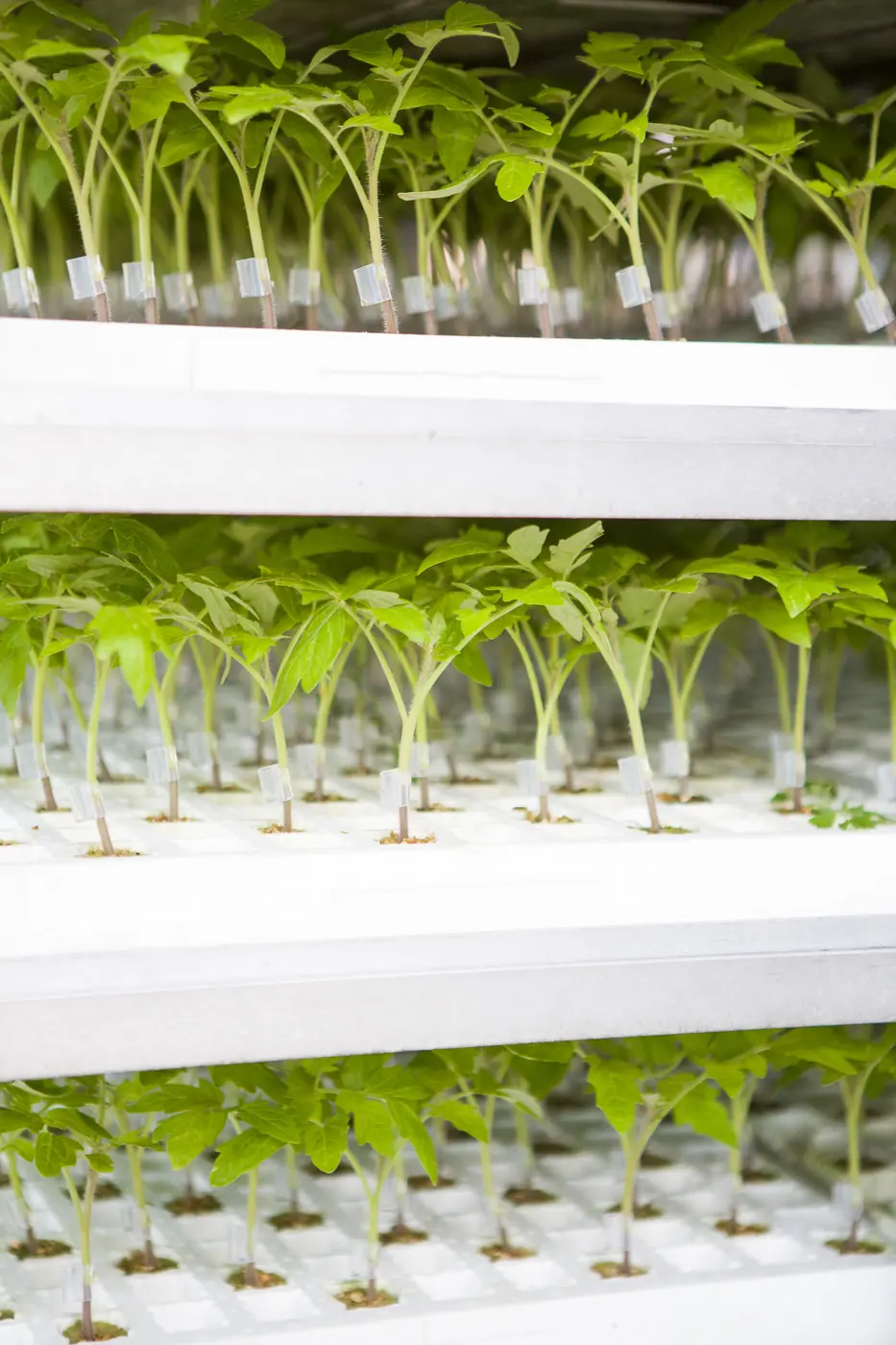 Hygiene during propagation
Due to our many years of experience in growing tomato plants, we attach great importance to hygiene. We consider it a challenge to grow our products according to strict government guidelines. Besides ensuring hygiene for the plants, we also have our own hygiene policy, which is essential for keeping diseases and viruses to a minimum. For instance, we disinfect the cultivation floors after each cultivation phase and disinfect our hands a total of four times before starting work as well as when changing between departments. Moreover, all working materials are cleaned and disinfected during the weekly cleaning.